If you've ever launched a startup, you know how hard it is to find funding. It's a huge grind just to get from conception to execution without even worrying about profitability yet. But to attract an investor, you have to show consistent revenue growth to prove they will eventually see a return.
Many, many startups fail before they reach a Series A. And the industry with the highest startup failure rate? The information industry, at 63%.
That might all sound pretty bad for your startup, but you probably knew going in that it was going to be risky.
On the bright side, Amazon knows how tough it is to build a successful startup, and it wants to help. It's created a program—AWS Activate—to do that.


What is AWS Activate?
AWS Activate is a little-known Amazon program that provides AWS credits, tech support, and training to qualifying startups.
You don't have to have a business plan or business case for using AWS to qualify for the Activate program.
First launched in 2013, AWS Activate's purpose is to "help grow your business," obviously from the technical side but also with expert help and cost control.
Today, the AWS Activate program has two packages available: one for startups that have received outside funding (the Portfolio package) and one for bootstrapped or self-funded startups (the Founders package).
Here's a handy table to see how the two programs differ at a glance, or scroll down to get the details.
Ready to apply? Check out our blog post on how to do that.


Package

Criteria

Reward

Restrictions

AWS Activate Founders package

No previous AWS Activate use
No outside funding
Active AWS account
Company website
Applicant LinkedIn profile

Up to $1k AWS credits
$350 tech support credits
7 best practice checks
Support via email

AWS credits expire after 2 years
Support credits expire after 1 year
Most AWS services eligible

AWS Activate Portfolio package

Active AWS account
Company website
Affiliation with AWS Activate Provider + org ID

Up to $100k AWS credits
Tech support credits
24/7 priority support via chat, phone, or email
Expert guidance and troubleshooting

Credit amounts dependent on provider
All credits expire after 1 year
Most AWS services eligible
The AWS Activate Founders package
The AWS Founders package is fairly new, though AWS used to run a similar program under a different name. With the Founders package, prospective members can apply directly through AWS.
AWS launches Activate Founders package, offering up to $1,000 in credits to select bootstrapped startups

Today, AWS is launching the Activate Founders package, a new set of benefits specifically designed for bootstrapped startups. The package is be... https://t.co/g9KT2D8GF6

— What's New on AWS (@awswhatsnew) February 24, 2020
How to qualify
To qualify, you (or your company) must:
Not have previously received AWS Activate benefits,
Not have already received funding or have a connection with an accelerator or incubator
Have an AWS account
Have a company website or public profile
Have a personal LinkedIn profile
What you'll get
If you're accepted into the program, your company will get:
Up to $1,000 in AWS credits that are valid for 2 years
$350 of tech support credits valid for 1 year
7 "best practice checks" from an AWS Trusted Advisor
Access to a support associate and "general architectural guidance" via email for 1 year


The AWS Activate Portfolio package
AWS works with third-party investors for this program, so you'll need to have an AWS Activate Provider and an organization ID from them to apply. If your accelerator, incubator, seed, or VC fund org isn't already an AWS Activate Provider, they'll need to become one before you can move forward.
How to qualify
If that all checks out for you, here's what you'll need to qualify for the program:
An AWS account
A company website
An organization ID from your AWS Activate Provider
This package is more heavy-hitting than the Founders package, though the amount of AWS and support credit you'll get is dependent on your provider.
What you'll get
If you're accepted into the program, you'll get:
Up to $100,000 AWS credits that are valid for a year
Tech support credits valid for 1 year
Unlimited chat, email, and phone support from cloud engineers with prioritized response times
API, config, and interoperability guidance and troubleshooting


How AWS credits work in AWS Activate
Keeping track of your credits: You should see your credit balance in the billing console. Your credits will be automatically applied to your monthly bill. Sadly, you can't apply them to previous bills. AWS also tracks the validity of your credits and will let you know if they're about to expire.
Using credits: We've seen conflicting information about this, some saying there are no restrictions as to which services you can use credits for, but the AWS Activate site says credits "cover most AWS services." Fortunately, you can navigate to the Credits page of your billing console for a full list of what's eligible.
Besides the 1 year expiration, there is no restriction on when you can use your credits, however. If you want to use them all at once right at the start of the year, you're free to do that.
Getting more credits: If you've "graduated" out of the Founders program, you can apply for the Portfolio program if you meet its qualifications.
If you accidentally applied credits somewhere you didn't mean to, though, you're out of luck—AWS will not replace them.
Predicting usage: If you want to get a decent idea of what your upcoming AWS bill is going to look like and thus how many AWS credits you'll use, this open-source tool can help you forecast based on your latest usage numbers.


Conclusion
If you're looking for some financial and technical assistance to help your startup survive, it might be worth looking into AWS Activate. Everybody likes free stuff. Plus, you can then take that money you just saved and reinvest it into getting the word out about your business instead of spending it on infrastructure.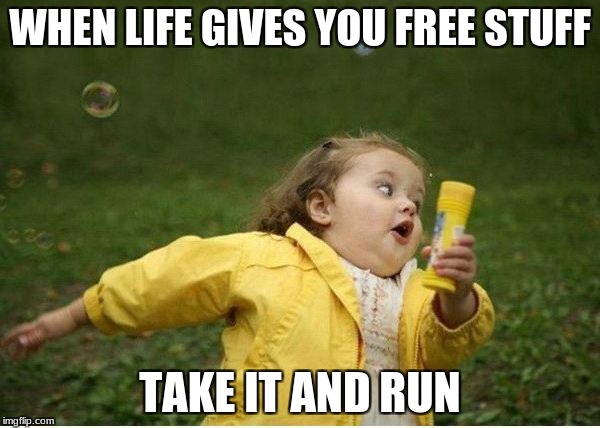 If you decide to go for it, let us know how you fare!
Have you taken advantage of AWS Activate already? We'd love to hear your story.
Subscribe to get blog updates in your inbox.